My Journey From Franklin, NC to Hot Springs, NC
After a long and stormy night at Standing Indian Mountain we set out for a big milestone, Albert Mountain Fire Tower. Albert Mountain is not only a difficult climb that renders trekking poles unusable, but it's the 100 mile marker for the AT.
The hike started out wet and windy from the previous night. Which was fine because, I really do love hiking after a rainstorm. I love seeing the low lying clouds in the valley and the winds pushing clouds over mountains make for some really awesome views. Shortly after breaking camp things started to really clear up, the sun came out and the temperature rose. The climb over Standing Indian was short and graded well which allowed for quick time on a 16 mile day. I stopped for a quick lunch break with Pitt at a shelter halfway through our day, and then muscled on to Albert Mountain. I caught a couple views on the Approach to Albert Mountain but, I think my favorite part of the day was a cliff walk at the beginning of the accent to Albert.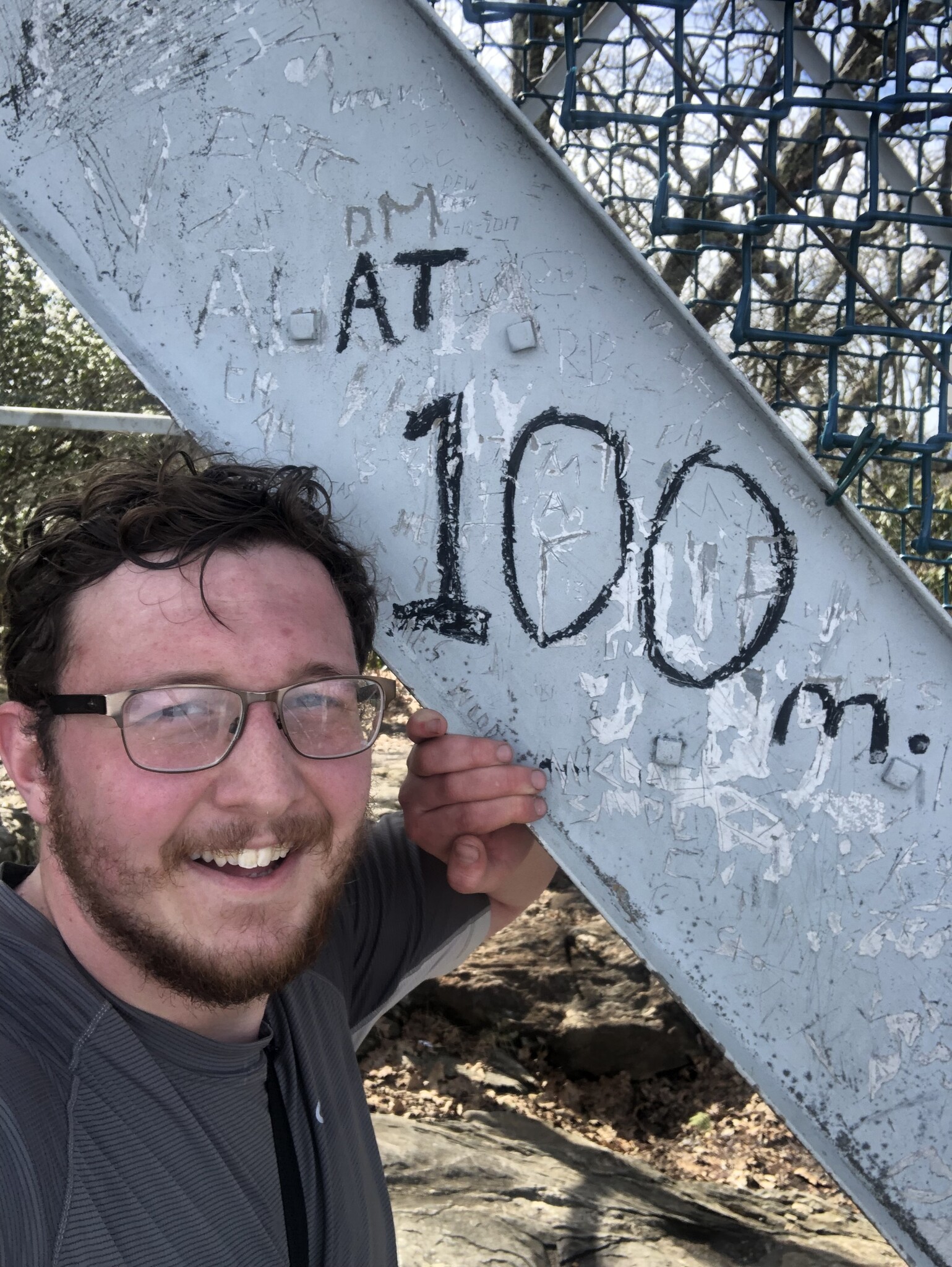 At the top of Albert Mountain you are rewarded with grand views. Even though the climb up was a strenuous quarter-mile, Pitt, Doc, Boot and I all were in awe. After staying for what seemed like hours we soldiered on to our campsite, Long Branch Shelter. The shelter was relatively Newley constructed and had two floors. We could probably fit 16 hikers shoulder to shoulder comfortably in the shelter, it was massive. After a long day, good views, and laughs we set off to bed.
The following morning was town day. Town days are fun because that means "Real Food" and a shower. We pushed 8 miles to Winding Stair Gap and started to hitch the 10 miles into Franklin NC. Our hiking group was comprised of five people including myself which can make getting a hitch difficult. Despite our numbers we had three separate cars pull in like they had all planned to arrive at the same time. Leaving the gap, we all decided to rally at our room at the Budget Inn. Unfortunately upon our arrival all the double rooms were booked. Instead of looking for a new place to stay, we took the single bed room. The room was super small, but we somehow managed to get 4 people in.
Getting a room was only phase one of the operation. While they we're still cleaning our rooms, we did some chores. Chores consisted of Eating "Real Food", resupply, and laundry.
Franklin is a fantastic place for hikers to stop and recharge. During our pit stop we decided to eat at Motor Grill Co. I had an awesome peanut butter burger, which sounds terrible, but it was phenomenal. To top it all off our waitress gave us free Ice Cream Because we we're thru hiking!
As our last stop, we went to the Lazy Hiker Brewery. If you're in the Franklin area you should definitely stop in.
After staying the night we got a hitch out of town back to Winding Stair Gap to begin our 4 day journey to Fontana Dam. Fontana Dam is a resort town that consists of a lodge, restaurant and a gas station. If you're looking for a fun zero day here there isn't much to do. I unfortunately had to zero 2 days just to wait to get my resupply package to arrive at the post office. Small town post office hours can be difficult sometimes.
Finally after waiting two days, and fighting the itch to start hiking I was able to leave! We got a late start out of town and made our way up into The Great Smoky Mountains.
The Smokies provided spectacular views and great weather. The trail from Fontana Dam to Clingmans Dome was difficult for me for some reason. It was all worth it because the views from Clingmans Dome were super clear and it was my 200 mile marker of my journey. Having super good weather in the Smokies isn't exactly what they are known for.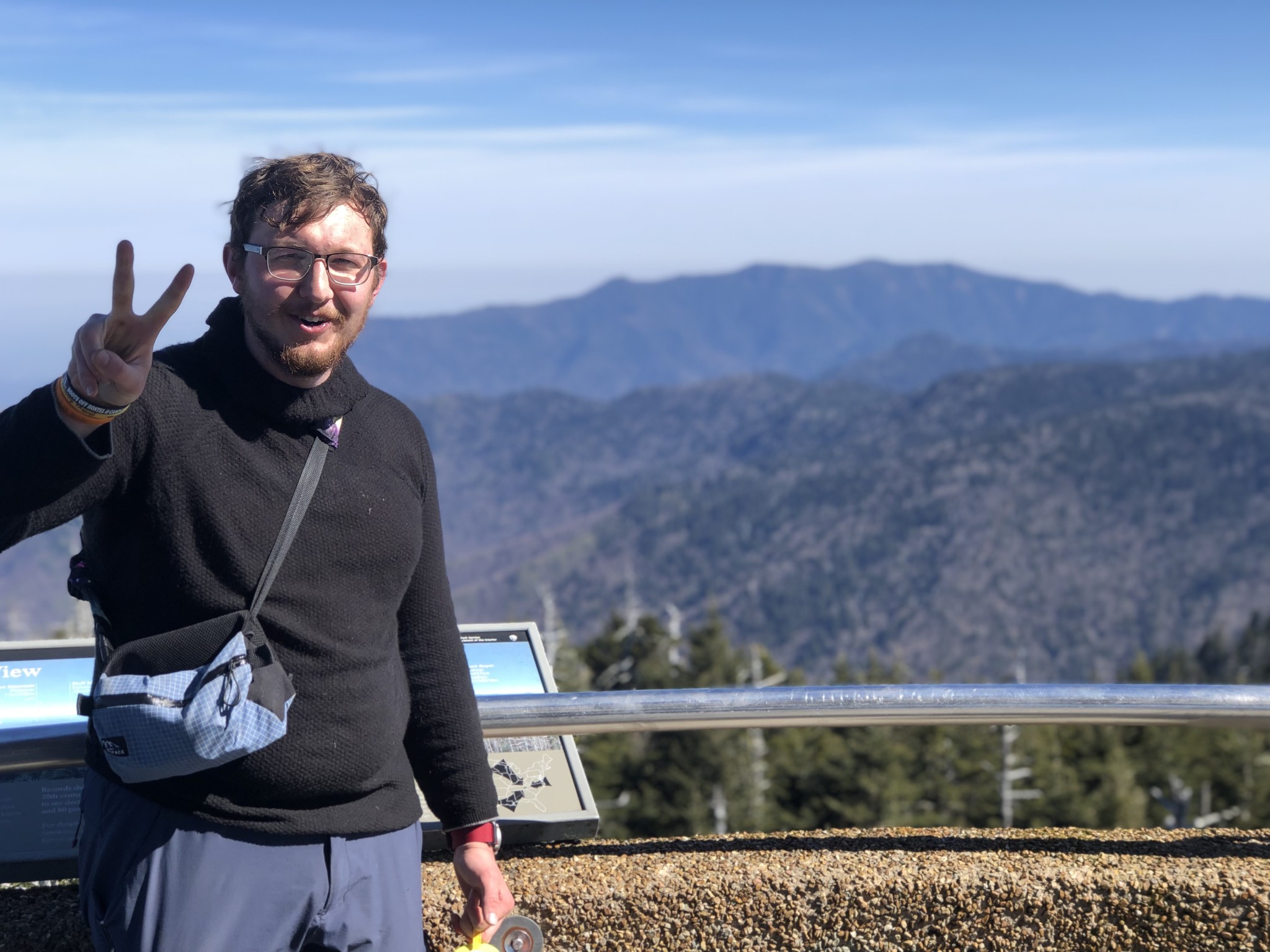 Our last two days in the Smokies we're cold and snowy. We really hadn't gotten snow on Trail yet, so I was super pleased with how everything worked out. Plus it only made the views more breathtaking.
Once we made it to our last shelter in the Smokies it was time for Movie Night. We did our camp chores and all piled into Davenport Gap Shelter and watched Free Solo. It was a fantastic movie if you haven't seen it yet.
The following day I made it out of the Smokies and was on my way to my resupply. Standing Bear Farm is a hostel just outside the Smokies and is your first resupply option out of the park. Standing Bear farm provides a decent resupply, but not if you're picky. I'd recommend sending a resupply box to the hostel if you have any dietary restrictions or are just particular on what you eat. The hostel is very rustic feeling, and the staff is extremely helpful. I opted not to stay, but instead ate a pizza and resupplied. Shortly after I was off to Hot Springs, NC.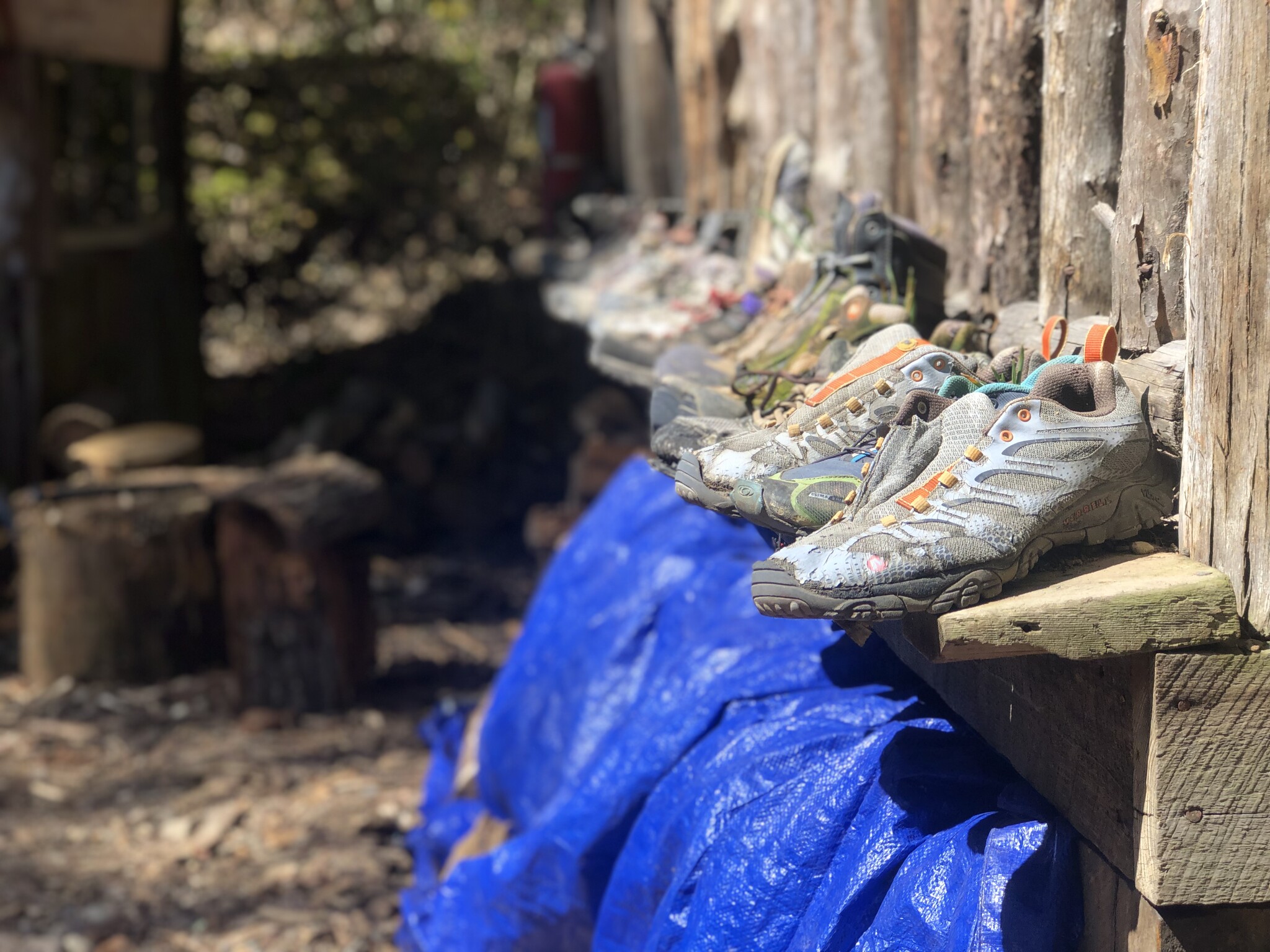 I planned to hike three days to Hot Springs, and on my second day I climbed over my first big bald, Max Patch. Max Patch offers 360° views of the neighboring mountains. The climb was totally worth it.
Only a couple miles later after the summit of Max Patch my day came to a screeching halt. I had run across Fresh Ground and the Leap Frog Café. Fresh Ground is a Trail Angel who sets up at random road crossings to cook for hikers. Walking up on trail magic is an awesome thing for hikers and can really make a mentally defeating day a lot better. Fresh Ground was making Pasta, Home Fries, and grilled cheese. I initially intended on eating a little and pushing forward 2 miles to the shelter I had planned on staying at, however Fresh Ground is a very persuasive guy. He kept feeding us and told us that if we stayed the night he would make us Banana Pancakes. At this time I was craving Banana Bread, so I figured Banana Pancakes would do. Thanks Fresh Ground!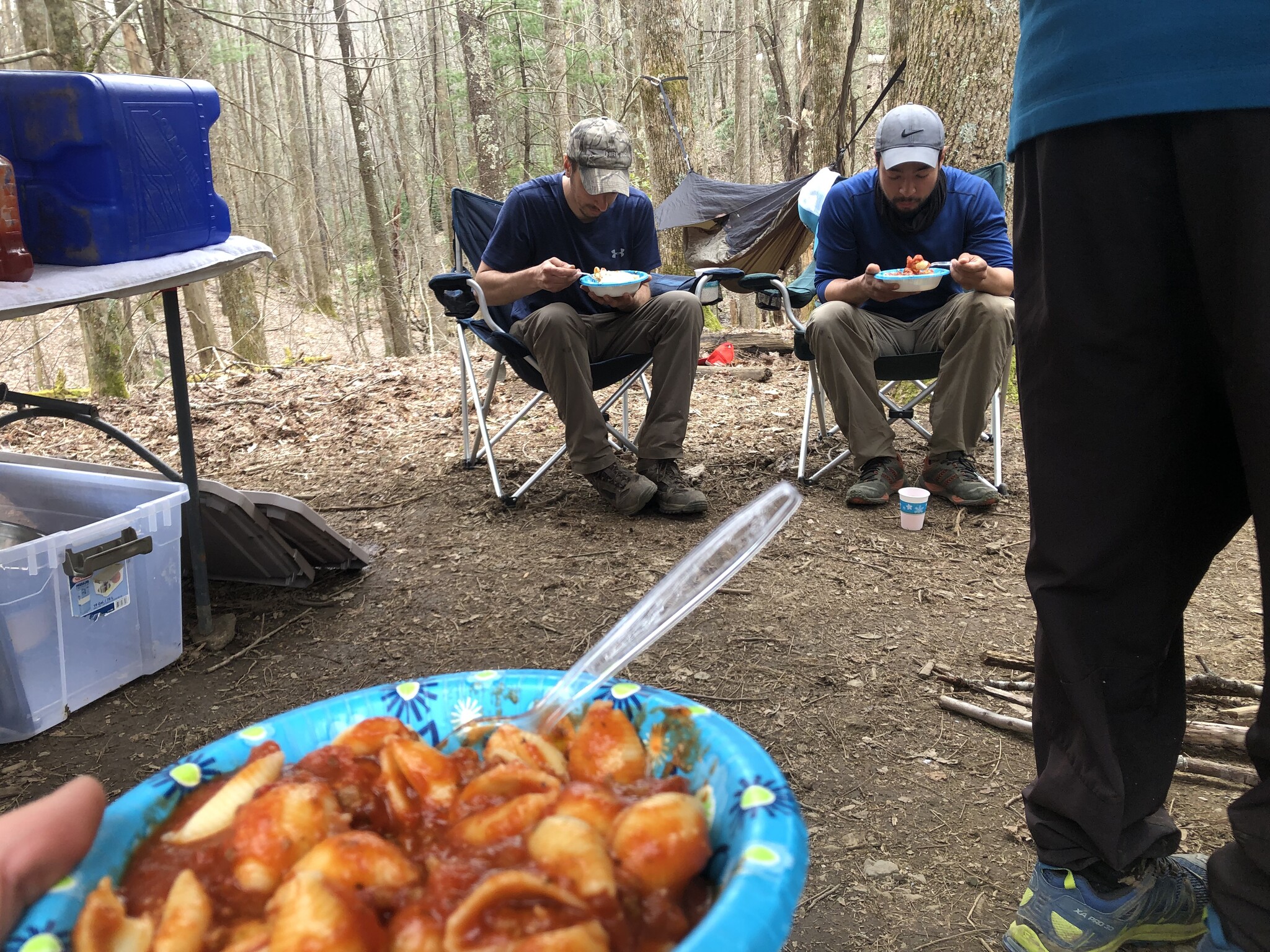 I woke up the next day before the crack of dawn to get my Pancakes. I loved the Pancakes so much that I ate too much. Which was unfortunate, because about half a mile down trail I was trying to keep pace with Pitt. I could just feel the food sloshing inside me. I looked at Pitt and said "I gotta stop, I feel like I'm gonna throw up." Not seconds after, there I was on the side of the trail throwing up all my Koolaid and Pancakes I ate. Thankfully after that moment I hiked faster than I ever have! I flew to Hot Springs! I also learned it's important to digest!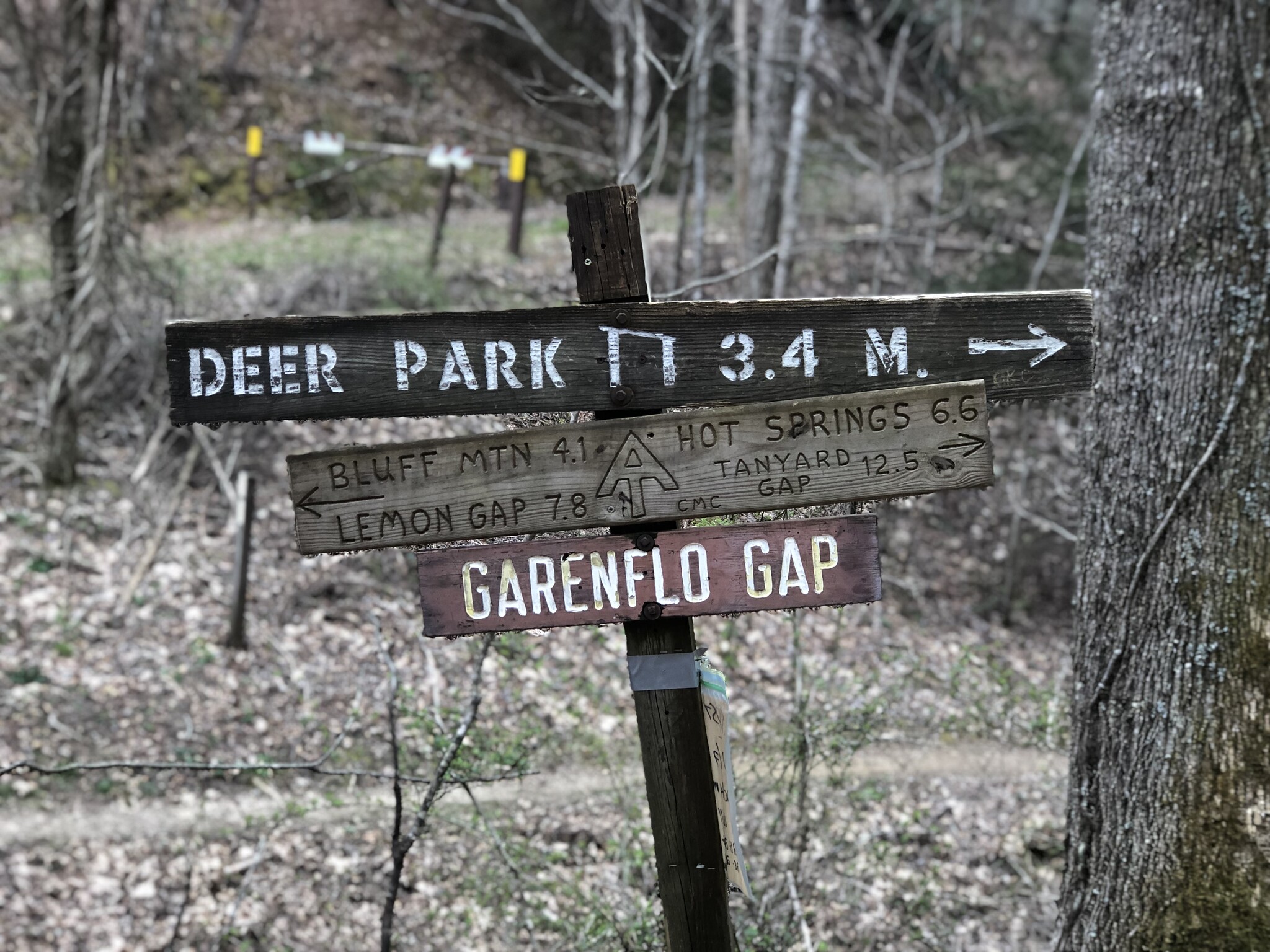 Once in Hot Springs first order of Business was to eat the AT Hiker Burger at the Spring Creek Tavern. The Burger was monstrous but worth every penny and It's my goal to eat every AT Hiker Burger on the whole Trail. Hiker burgers are typically huge burgers that someone who doesn't have Hiker Hunger would struggle eating.
Hot Springs is a small town rich in American History. During WWI the town was used as a POW camp for Germans. The town was super popular in its heyday acting as a vacation spot for many big names during the time. You wouldn't expect because there isn't a lot going on the town. I guess things change.
Pitt and I decided to take a Zero the Following day whereas Julia and Doc pushed on to Erwin. We zeroed at a home that was built in the 1840's. The hostel was called Elmer's Sunnybrook Inn. It's a cool place, and all the furniture was antique which made for a different vibe than the normal hostel. Also, Earl Schaffer(First AT Thru Hiker) stayed in the inn twice. I highly recommended staying here, it's a cool experience. Elmer makes a Vegetarian Dinner and Breakfast if that's your thing. I didn't eat it, but it sure smelt good! We left Hot Springs the next day ready to take on the Roan Highlands!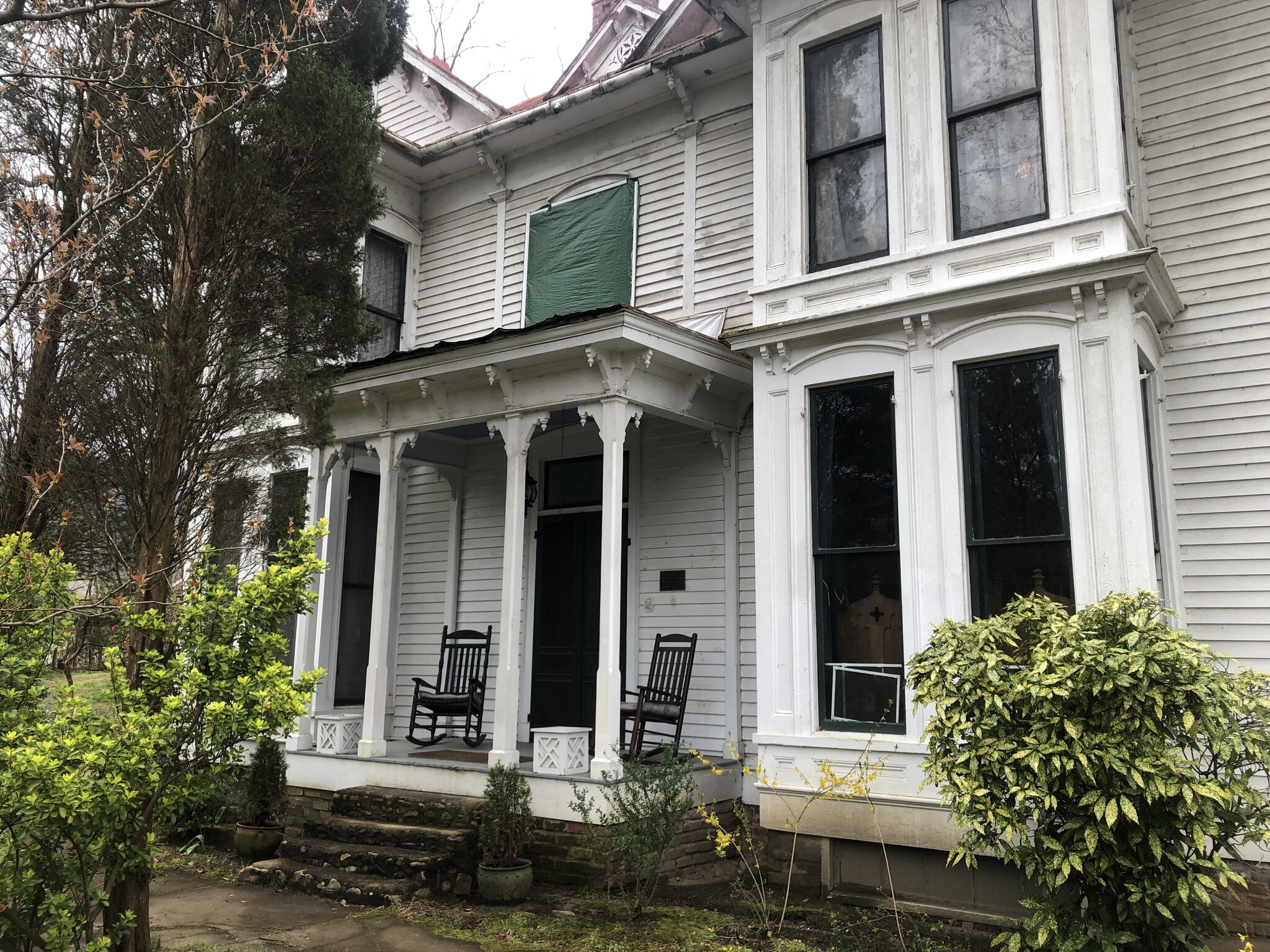 Happy Trails!
Logan B